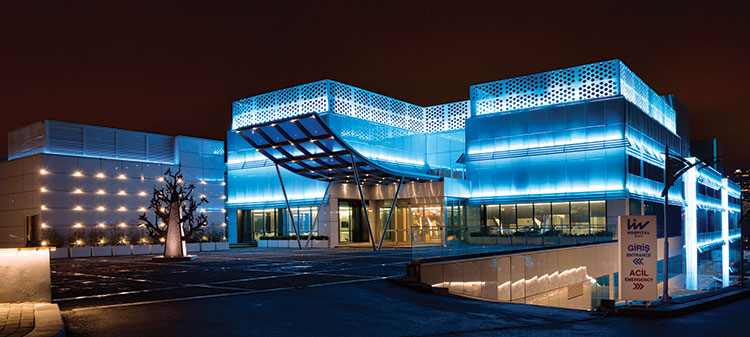 Liv Hospital is growing with patient's values as combining guess-oriented approach with experienced physician staff and multidisciplinary work, intends to be the leader of reliable and quality health care. Our main purpose as Liv Hospital is "your health", including to use advanced diagnosis and treatment methods simultaneously with world.
Liv Hospital is achieving high quality healthcare on an international level by receiving American-based Joint Commission International (JCI) quality accreditation certificate and European ISO certificate of TÜV shortly after its opening, has left behind a year in patient service. Liv Hospital is intending to achieve long successful years with developing departments, technologies, staff and loyalty of human-life values, and develops rapidly in order to be a reference in health sector.
Name of Liv Hospital is inspired by first letters of Leading International Vision principle and "Live" is main and most important symbol of its reason of being. Liv Hospital is inspired by miraculous ability of human body in its architecture, same as in service.
Liv Hospital is designed by inspiration of self-recovering ability of human body, knows that most important treatment starts with piece and develops with focus of tailor-made treatment since its first day.
Liv Hospital with patient-based approach, outstanding physician staff, healthcare personnel, medical foundation and technology consists of 154 beds, 8 operation rooms and 50 departments in 30.000 m2 indoor area.
Liv Hospital with concept of perfect service and approach respecting health rather than diseases, aims to be the institution that composing health vision of Turkey in international field. Besides, it presents the best service and solutions improving life quality.
Liv Hospital is aware that the most important treatment starts with peace to provide a healthy life. First hospital of Liv Hospital Group is located in İstanbul Ulus, in where patients are being followed and treated by specialists and the most advanced technology used. Liv Hospital will be maintaining the service with Ankara hospital in the middle of 2014, and will move on with new hospitals in İstanbul and İzmir.
Medical staff of Liv Hospital builds its studies of private health sector on scientific platform, compares its medical results with the best international centers and is encouraged by specialization of departments.
Liv Hospital Team will keep enlightening and leading different subjects in this journey.