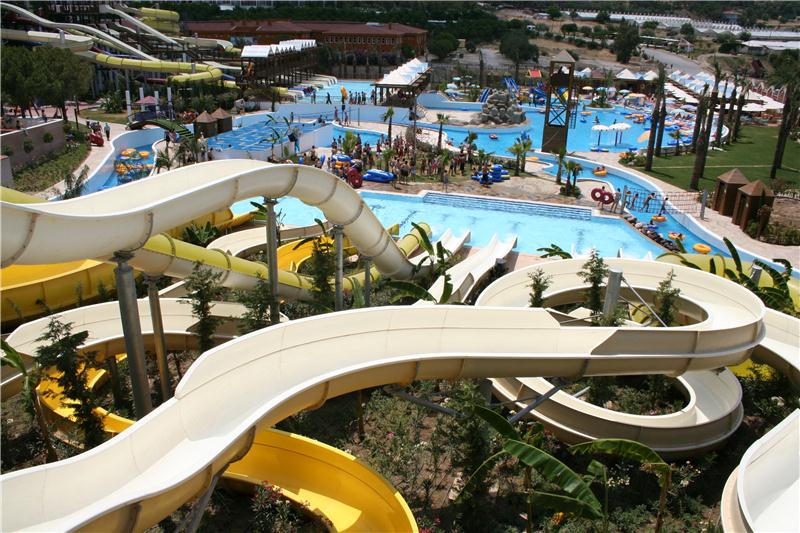 Balçova Thermal Hotel and its Physical Therapy and Rehabilitation Center is one of Turkey's and Europe's most important Thermal Hotel and Treatment Center with its two hundred personnel, hygiene, architecture, naturalistic settlement and treatment capacity that provides international standards. It also has the characteristics of social activity, sports and treatment units
• Hotel part and total 204 rooms with 408 bed capacity( 4 suit rooms),
• 24 special rooms for handicapped patients,
• Air-conditioner, heating unit, thermal bath, telephone, TV and radio in every room,
• SOS alarm system in every room and bathroom,
• Anti-static floor for allergic and asthmatic patients,
• Appropriately decorated rooms & furniture for rheumatic and paralyzed patients,
• Lift in the hotel and treatment center,
• Koşu ve orman yürüyüş yolları,
• Açık ve kapalı Café-Bar , TV salonları, İnternet Cafe,
• Appropriately decorated toilets for patients with wheelchairs (Treatment Center),
• Outdoor and Indoor Café-Bar and TV salon,
• İnternet cafe
• Meeting salon for 1500 person
• Selected examples from Turkish and western kitchen with 200-350-1500 person capacity a'la carte and table d'hôte restaurants
• Special diet applications suitable for the illness of patients (tension, diabetes, obesity, etc.),
• Green House (Where the most delicious and fresh vegetables are growing up with only organic fertilizers and being served at each meals),
• Indoor swimming pool with solarium system,
• One at app.Olympic measure, two open swimming pools systematically disinfected and filtered ,
• 6 illuminated tennis courts, grass football field and walking paths,
• Game room (Ping-Pong, Billiards) ,
• Fitness Center with modern equipments ,sauna, jacuzzi and aerobic-step saloon,
• Battery Car for transportation in hotel boundaries ,
• Ambulance and emergency team for 24 hours.