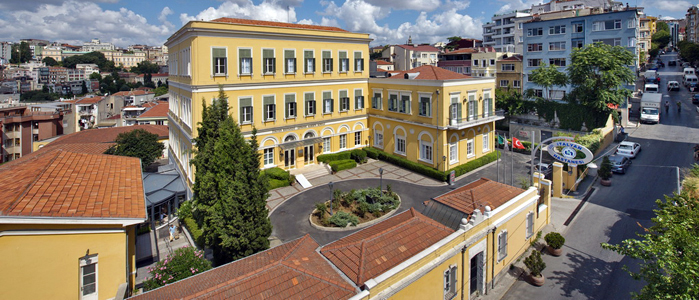 The Italian Hospital was established in 1820 and the main target then was the Sea men. It was named the Italian Royal Hospital in 1861 and was moved to its current location (Tophane yokusu, Taksim) in 1876. After joining the group, this Hospital was renovated and developed into to a standard more distinguished than it has ever been. This collaboration made room for knowledge development and collective reasoning for a better outcome.
The Italian Hospital is now operating as a General hospital. A well planned out strategy is used to manage this hospital to provide the necessary services required. 35 million dollars worth of investment has gone into the Oncology department's team and apparatus.
In the oncology department, we provide mental healing alongside medical treatment. In an area of 7,250 square meters, a unique garden of 2,000 square meter has been created for the patients. This relaxing location will help patients heal emotionally. There are 36 single rooms and 38 patient beds, including the intensive care beds. The vision as a unit is to put together our expertise in this field to achieve the 'cancer Expert Hospital'.
In the radiation oncology clinic, the latest technology like 3D radiotherapy, IMRT + IGRT techniques are used. Tumour growth or regeneration is prevented by applying rays to the tumours and affected tissues, the unaffected tissues around the tumours are protected. One of the devices used in this hospital is a rare and uncommon machinery called 'Tomotheraphy' found in few medical centres around the world. Tomotheraphy is a developed high-technology device which reduces the damage done to the surrounding health tissues. Also, radiotherapy LINAC is also used in this hospital.