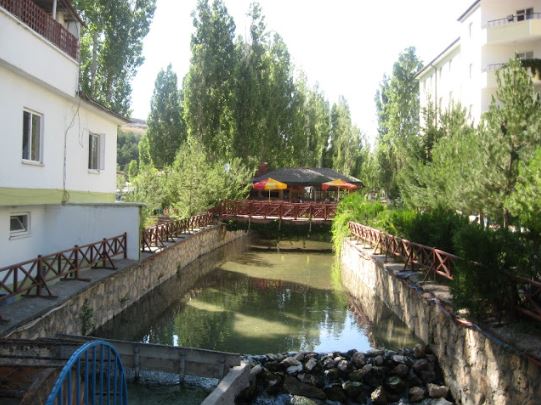 Psiroiasis is a sking disease which is chroinic and very common. Considering the formation of the disease many treatments can be carry out. But it must be kept in mind whatever the treatments is , it may reiterate. The mood of the patient has a big role of repetition of the disease. Hot spring and climate treatments are applying for various diseases for years. Fish Spring, with climate and fishes, is an interesting formation the Psoriasis patients recourse extensively for treatment. In addition to this patients obtain positive consequences  in Psoriasis treatment with the naturel ultraviolet at high altitude.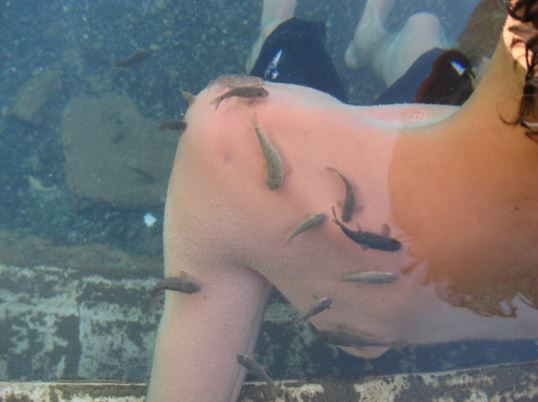 Fish Spring keeps on being an internationally important place in the world in terms of health tourism and not only home tourism but also professional foreign tourism with its appearance and the importance of its treatment.
The Rules Of Our Patients Should Pay Attention
In the moring on an empty stomach drink at least 2 or 3 galasses of water.
Patients go into the pool after drinking the healing water.
After drinking the water patients have a breakfast and then starts the treatment with mineral-rich water and doctor fishes.
'Selenium' is known to be the most effective in the treatment of skin diseases and processing begins with the healing water (Selenium Within) and doctor fishes.
Treatment period is 21 days. Going into the pool is 2 sessions per day and 4-5 hours.
When going into the pool, you should use ear plugs.
While the period of treatment, patients should not drink alcohol.
While the period of treatment, patients should not use any drug but moisturizing creames.
Patients who fulfilled the rules, leave by getting 100% as a result.
Note:
Living in 37 degrees of water, unique doctor fishes are divided into 3 kinds as missons. ( Scientifically, fishes do not live above 28 degrees. )
Your skins best friend selenium is located in each liter of healing water 0,01 milligrams.
The History Of Our Spring
The sping was in the reeds and it was run by public institutions until 1917. In fifties were lived in adobe buildings and the pools were surrounded by the boards. In sixties fish spring had a few concrete buildings and it was open only in summer season. Patients and guests were going into pool together. After eighties fish spring was assigned to ÜNSALLAR A.S by operate-transfer and began to be operated with the modern system. Patients pools and visiters a day pools were separated and with the modern system. Patients pools and visiters a day pools were separated and with indoor pools fish spring began to service both in summer and in winter season for health tourism. While modernization of existing buildings were being done, in addition to this, the new hoten with capacity of 100 beds was built and the total bed capacity have beed 300. Our spring is a member of United Spas of Turkey ( TÜRKAP ) and United SPAS of Europe ( ESPA . As a result of scientific studies, our spring has a Ministry of Health License and you can come with referral.
Accommodation
Our spring presents four types of accommodation. There is capacity of 300 beds including 3 suites. In our spring, 6 pools, including one semi-olympic pool, restaurant, market, tea garden, children playground and football pitch is available. Also we have spot for caravans and daily recreation.
Transportation
Daily flights from İstanbul to Sivas is available and our spring is 13 kilometers away from Kangal and 98 kilometers away from city center.